Activities on Tellico Lake
Boating on Tellico Lake
Nested in the foothills of the Great Smoky Mountains, Tellico Lake covers approximately 16,000 acres with 15,860 acres of surface water, 373 miles of shoreline and the watershed is 2,627 square miles. People enjoy boating, sailing, canoeing, water sports and fishing here on Tellico Lake. People enjoy the vast amount of lakeside parks, boat launches, marinas, restaurants and campsites.
Tellico Dam
Tellico Lake is conveniently located just miles from Lenoir City and Maryville and 30 minutes from Knoxville. Tellico Reservoir was planned as an extension of nearby Fort Loudoun Reservoir and the Tellico Dam does not generate power. Tellico Dam serves to divert water through a short canal into Fort Loudon linking the two reservoirs in their functions of flood reduction and navigation. The canal allows barges to enter the Little Tennessee River without a lock. Tellico Lake reservoir offers excellent trout and bass fishing.
Boating Services Around Tellico Lake
Tellico Lake and the surrounding areas offer quite a vast array of boating services to fit your needs. Whether it's selling, purchasing, needing repairs & service, detailing, towing, or dock builders, Tellico Lake is the place to find your hearts desire. Nestled in the foothills of the Great Smoky Mountains, Tellico Lake has approximately 16,000 acres to enjoy sailing, boating, canoeing, water sports, and fishing. Along it's shores enjoy the lakeside parks, marinas, boat launches, restaurants and overnight campsites.
Wondering what is the lake level at Tellico Lake? Water release schedules are updated periodically throughout the day. Predicted water levels are updated at least once a day, by 1 p.m. EST. Click the button for today's daily lake level.
Boat Ramps and Access Areas
There are fourteen public boat ramps with no fees and three commercial boat ramps available to the public for a fee.
Fun Facts about Tellico Lake:
Construction of the dam began in 1967 and was completed in 1979
The dam spans the Little Tennessee River at 3,238 feet across and 129 feet high
The Tellico Dam is not powered by generators and produces no electricity, however, water flows through a short canal into Fort Loudoun Reservoir helping drive the four generating units at Fort Loudon Dam
Tellico Dam's flood-storage capacity is 120,000 acre-feet
Tellico Reservoir has 15,560 acres of surface water and 357 miles of shoreline
Hidden gems of Tellico Lake golf.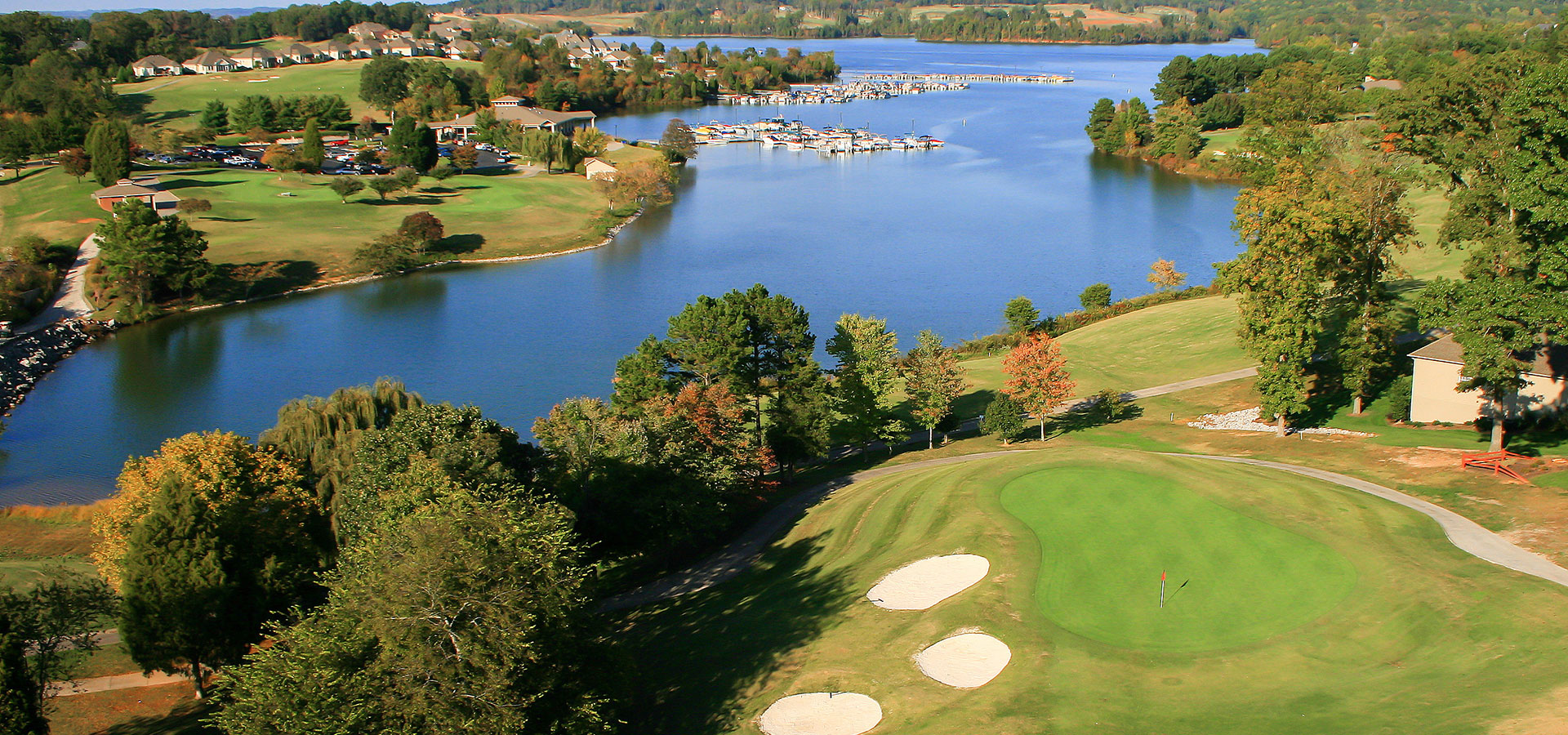 courses for the avid golfer
Active adult retirement at Tellico Lake is also for the avid golfer. Tellico Lake offers a variety of championship and award-winning golf courses. Rarity Bay Golf Course was designed by DJ DeVictor and Peter Langham and covers 150 acres of rolling hills with beautiful views of Tellico Lake and the Great Smoky Mountains.
WindRiver Golf Club, the first Audubon course in Tennessee, was designed by Jack Nicklaus protege, Bob Cupp. Each hole is accented with sparkling water hazards and Billy Bunkers guard each green. WindRiver is known to have the "Best Turn in Town" at Top of the Hill Grill and offers unlimited range balls.
Tellico Village boasts about their three championship golf courses that wind around Tellico Lake offering breathtaking views of mountainous scenery. Toqua, The Links at Kahite, and Tanasi have tight fairways lined with trees and small greens that are fast and sloped.
Tennessee National is often labeled as one of the best courses ever played. The Greg Norman Signature Course has recently been rated in the Top 10 in Tennessee and is uniquely set on the grounds of an old farm. Tennessee National connects East Tennessee meadows to Tellico Lake waterfront and Smoky Mountain wooded ridge vistas.
Tee up.
Luke and Nik
Serene fishing on Tellico Lake
fishing reports and license
Fishing is a big sport on Tellico Lake with fifty-one different species of fish being found swimming in the pristine waters. Each year on February 18th Tennessee Fishing licenses go on sale and are valid through the last day of February of the following year. Tennessee Fishing licenses can be purchases at most sporting good stores, hardware stores, the county clerk's office, boat docks, TWRA regional offices, and the Tennessee Wildlife Resource Agency's website where you can purchase them online. You can also call 1-888-814-8972 to obtain an authorization number which will allow you to begin fishing or hunting right away.
Some of the most popular fish in Tellico Lake are:
black crappie

white crappie

rainbow trout

walleye

blue catfish

channel catfish

flathead/yellow catfish

lake sturgeon

freshwater drum
large mouth bass

small mouth bass

spotted bass

white bass

stripped bass

coosa bass

bluegill

yellow perch

carp
Tellico Lake, with 15,500-acres, is located in the south-east part of the state, at Lenoir City, TN.
Fixed Pier at Lotterdale Cove on the Tellico Reservoir
Fixed Pier at Ft. Loudoun Park on the Tellico Reservoir
Be sure to check out the latest Fishing Reports for Tellico Lake.
Hike the Great Smoky Mountains.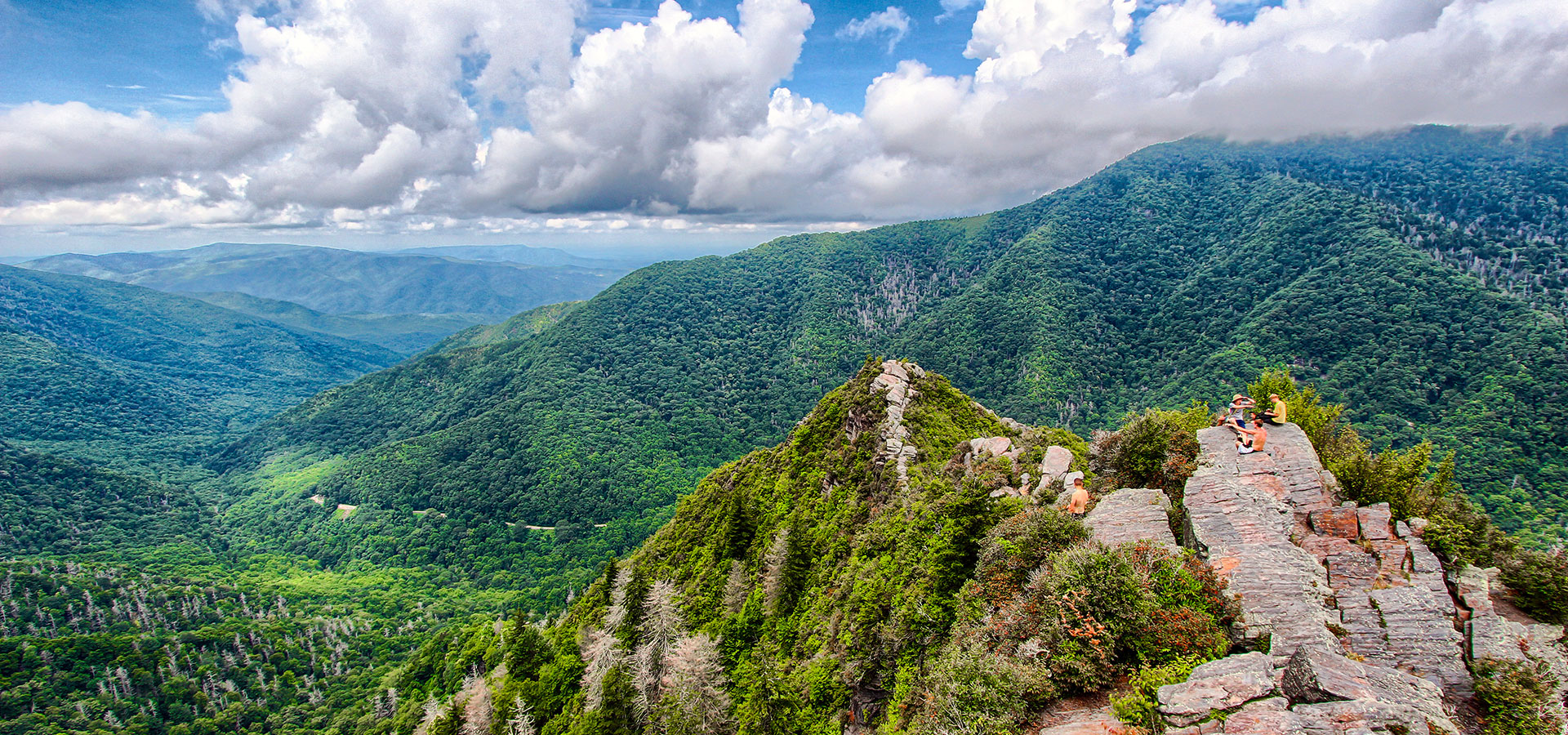 hiking trails near Tellico Lake
Avid hikers can find beautiful hiking trails near Tellico Lake at the Loudon Municipal Park, East Lakeshore Trail and Fort Loudon State Park. The Loudon Municipal Park offers a 50 mile nature walking trail. The Fort Loudon State Park is a breathe taking 1,200 acre site for your hiking enjoyment. The East Lakeshore Trail is located on the east side of Tellico Lake. The original trail goes from Rarity Pointe south to Coytee for approximately 14 miles.
Award-winning local restaurants on Tellico Lake
Inside the magnificent WindRiver community, and on the shore of beautiful Tellico Lake, awaits an unforgettable dining experience. Citico's Restaurant & Club features intimate, reservation-only dining and seasonal dishes from award-winning Chef Robert Allen and an ever-evolving wine cellar. Citico's Restaurant and Club is a unique restaurant cast against the majestic backdrop of Tellico Lake. Award-winning Chef Robert Allen and his talented crew have cultivated a fresh, local approach to Southern cuisine. With premiere service and an ever-evolving wine cellar, Citico's sets the bar in the Knoxville area for an unforgettable dining experience.
Citico's Reservations 865-986-0009 or online at Open Table
Meet your friends and neighbors at Rarity Bay's The Bay Bistro open to visitors for lunch and members for lunch and dinner. The Bay Bistro also provides a quick breakfast option for golfers and other guests. With more than 11,000 square feet of comfort and camaraderie, you can enjoy a cozy bistro setting by the hearth, a full-service bar and a great menu. Casual and elegant, the club provides seating for up to 100 people, while private meeting rooms are also available.
The Bay Bistro Reservations 423-884-3020
favorite restaurants near the lake

book a venue for your event
The Group Pavilion at the Tellico Lake Reservoir is the perfect spot for a family picnic/outing. The pavilion has the following amenities:
one electrical outlet with two plug-ins
no lighting under the pavilion
eight tables that will seat 48 people
two charcoal grills
handicapped-accessible
restrooms nearby (about 40 feet)
near the beach area and boat ramp
paved parking lot
water is furnished
no equipment for activities such as horseshoes, volleyball, etc.
To reserve the Group Pavilion for advanced reservations call (866) 494-7186 (reservation fee non-refundable). Check out the other recreational facilities at Tellico Lake here.